Exhibitions
No'Photo, Biennale de la photographie de Genève
Genève
21 September 2019 - 5 October 2019
Du 21 septembre au 5 octobre 2019, la biennale de la photographie No'Photo à Genève reprend l'exposition "Chaplin Personal" montrée en début d'année 2019 à Chaplin's World.
A découvrir à la galerie Images de Marque, Grand Rue 12, 1204 Genève.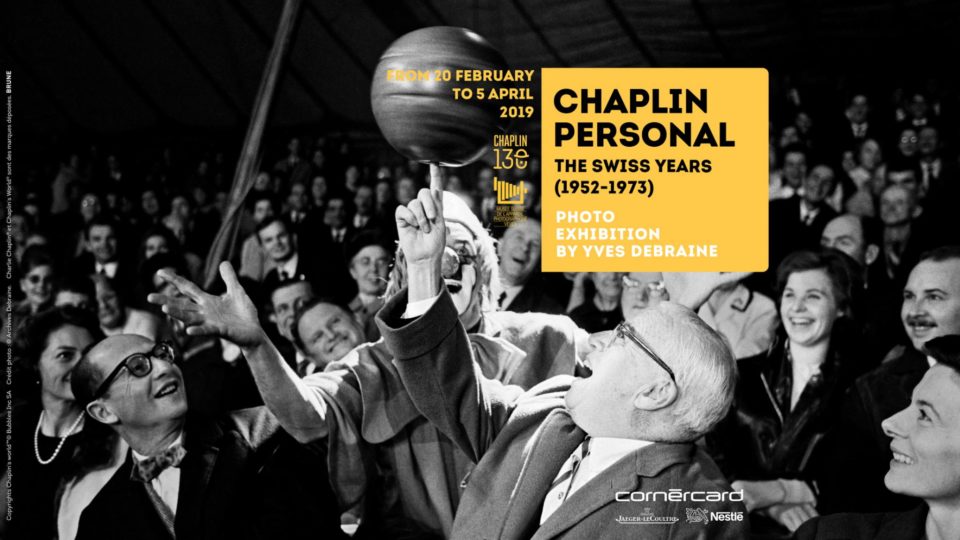 Chaplin Personal: 1952 – 1973
Chaplin's World
20 February 2019 - 5 April 2019
Temporary exhibition dedicated to the long-standing friendship between Charlie Chaplin and French photographer Yves Debraine at the end of February, at the Chaplin's World Museum. Some fifty shots sometimes never seen of the public, Chaplin and his family, since his arrival at the Beau Rivage Palace, to the family intimacy on the heights of Vevey.